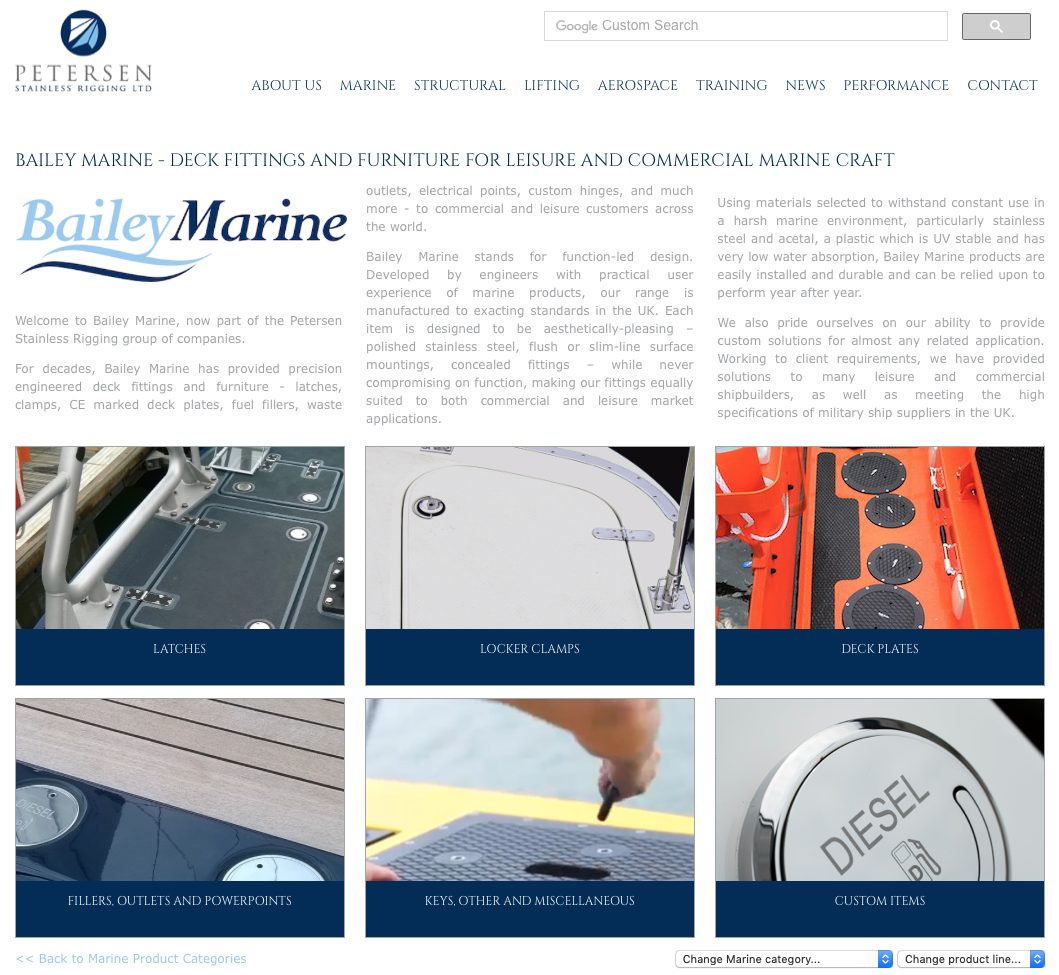 Bailey Marine has been part of the Petersen family for a while now, and we're enjoying introducing our customers to their wide range of watertight deck fittings and furniture. Visit the Bailey Marine section of our website now by clicking here for more information - including downloadable technical drawings to help you make the right decision for your application.
For decades, Bailey Marine has provided precision engineered deck fittings and furniture - watertight latches, clamps, CE marked watertight deck plates, fule fillers, waste outlets, electrical points, and much more - to commercial and leisure customers across the world.
Standing for function-led design, Bailey Marine products have been developed by engineers with practical user experience of marine products, and the range is manufactured to exacting standards in the UK. Each item is designed to be aesthetically-pleasing - polished stainless steel, flush or slim-line surface mountings, concealed fittings - while never compromising on function, making their fittings equally suited to both commercial and leisure market applications.