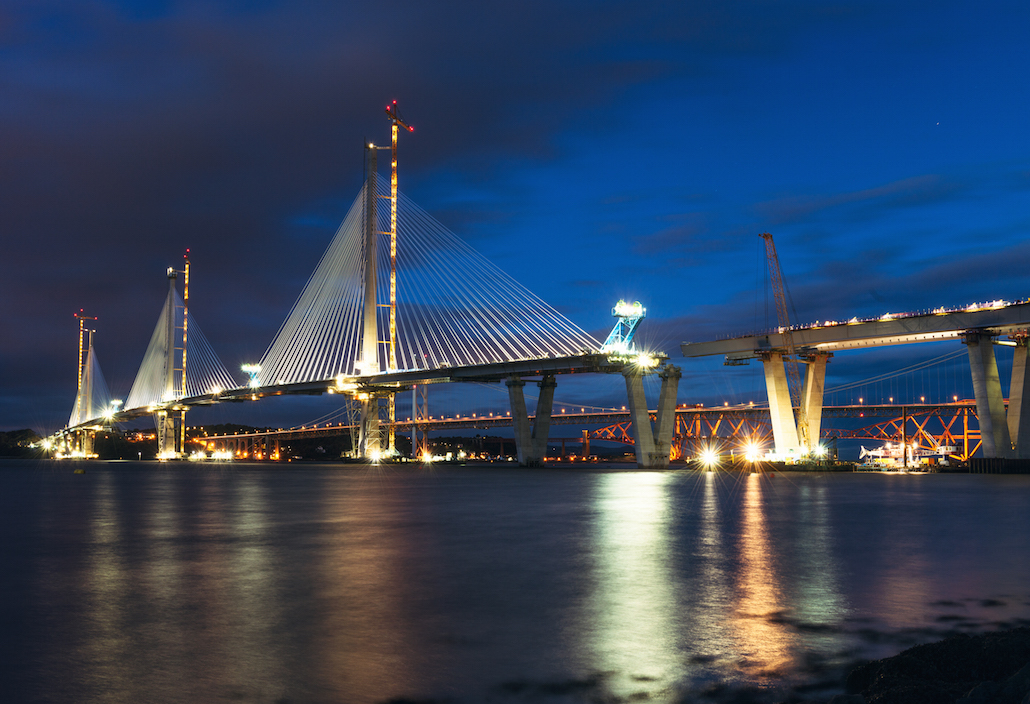 The New Forth Bridge at Queensferry
24th October 2017
Over 21 Kilometres of 8mm Diameter Stainless Steel Petersen cable assemblies were used in the barrier, edge protection and wind deflector system at the New Forth Crossing at Queensferry, one of the longest cable-stayed bridges in the world.
The project marks an outstanding feat of accomplishment for Petersen, who successfully delivered over 21 kilometres of cable to aid the construction. The cables were manufactured at the Petersen factory in Blaydon, where they were carefully measured and linked together to allow for quick onsite installation. Each cable assembly was accurately measured and marked to the customer's schedule, coiled and labelled accordingly.
All supplied materials were manufactured from corrosion resistant 316 grade BS EN 1.4401 Stainless Steel and supplied with full traceability and quality certification from the steel mill to the construction site.
Petersen is able to assist with the design, specification and manufacture of stainless steel cable and bar systems manufactured to the highest standards under an ISO 9001 and AS 9100 certified quality system.