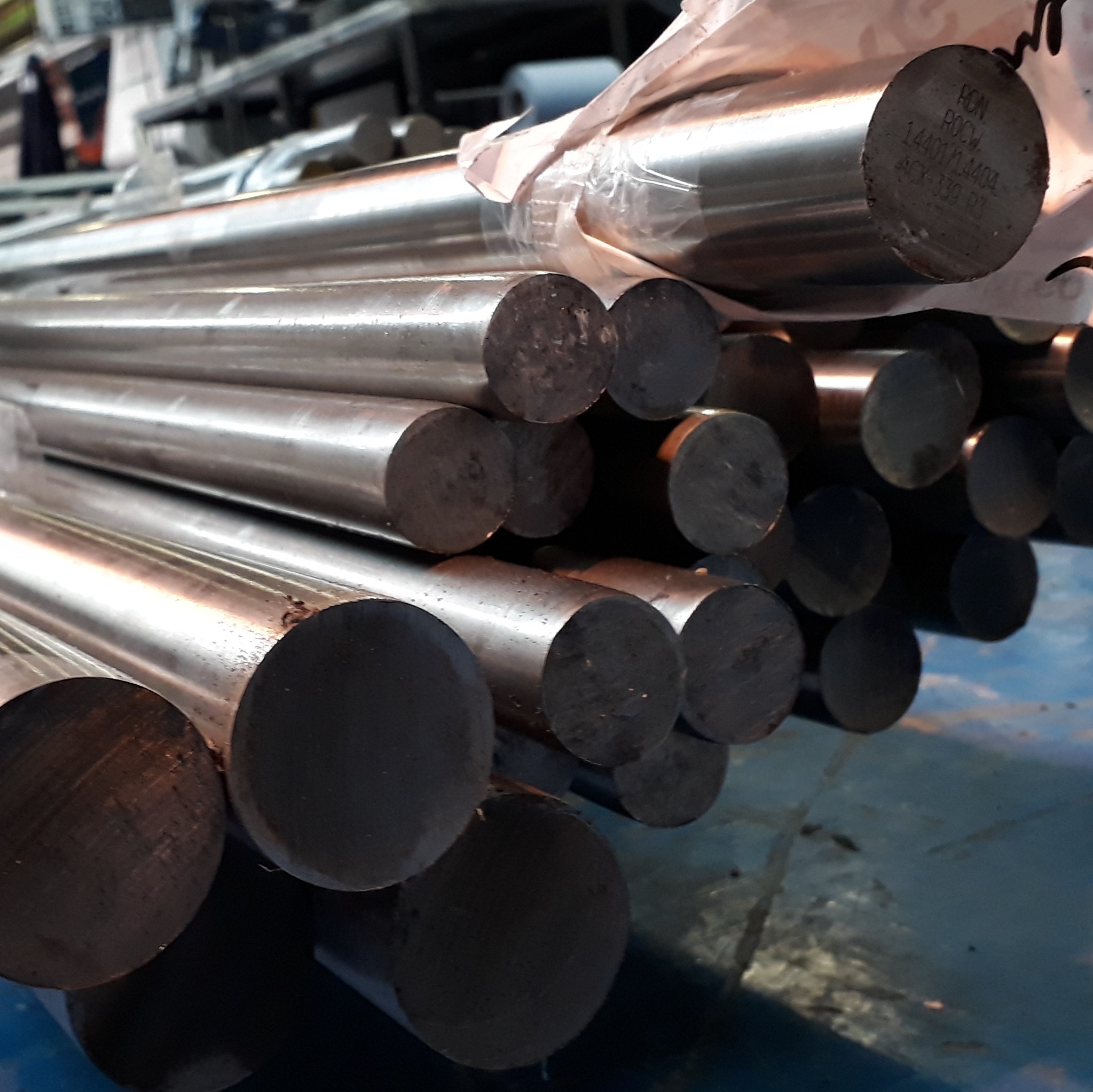 Duplex stainless steel, so-called because it has a mixed microstructure with about equal proportions of ferrite and austenite, was first developed more than 70 years ago in Europe.
The key feature of stainless steel is its corrosion resistance, the bulk of which is provided by the chrome content of the steel. Chrome on the surface of the metal reacts with oxygen to form chrome oxide, which is chemically inert and forms a protective layer for the underlying metal. As chrome is intrinsic to the material, wearing away the layer just exposes more chrome, allowing another protective layer to form.
Duplex steel typically has 21-22% chrome, higher than standard 316L (16-18%), so is commonly used for high salinity applications, e.g. sea water pumps for desalination plants.
However, for low oxygen environments, such as deep sea, where the protective chrome oxide layer can be slower to form, Duplex's high-performance big brother is a better choice. Super Duplex's higher percentage of chrome (23-25%) makes it extremely corrosion resistant. In addition, while Duplex steel is about the same strength as 316L, SDX is significantly stronger, around 20%.
Despite these benefits, it is important to note that Duplex or Super Duplex is not always the right choice. The trade-off for their superior corrosion resistance is that these materials are more difficult to form and fabricate successfully, as well as being more expensive.
Characteristics of Duplex and Super Duplex stainless steel
High corrosion resistance, even in high salination or low oxygen environments
SDX has high strength
More difficult to form and machine than 316L
Key applications
Desalination plant pumps and pipes
Deep sea
Aggressive chemical environments
Pickling tanks and acid baths
Petersen: The stainless steel professionals
Not all stainless steels are created equal, and we work closely with our European suppliers to ensure our raw materials are of the highest quality and fully traceable. We then turn, upset and form stainless steel bar at our ISO 9001 and AS9100 quality compliant site in the UK, producing items destined for a range of applications across industries are varied as deep sea and aerospace. Material certificates and certificates of conformity are always available on request (even after goods have shipped).